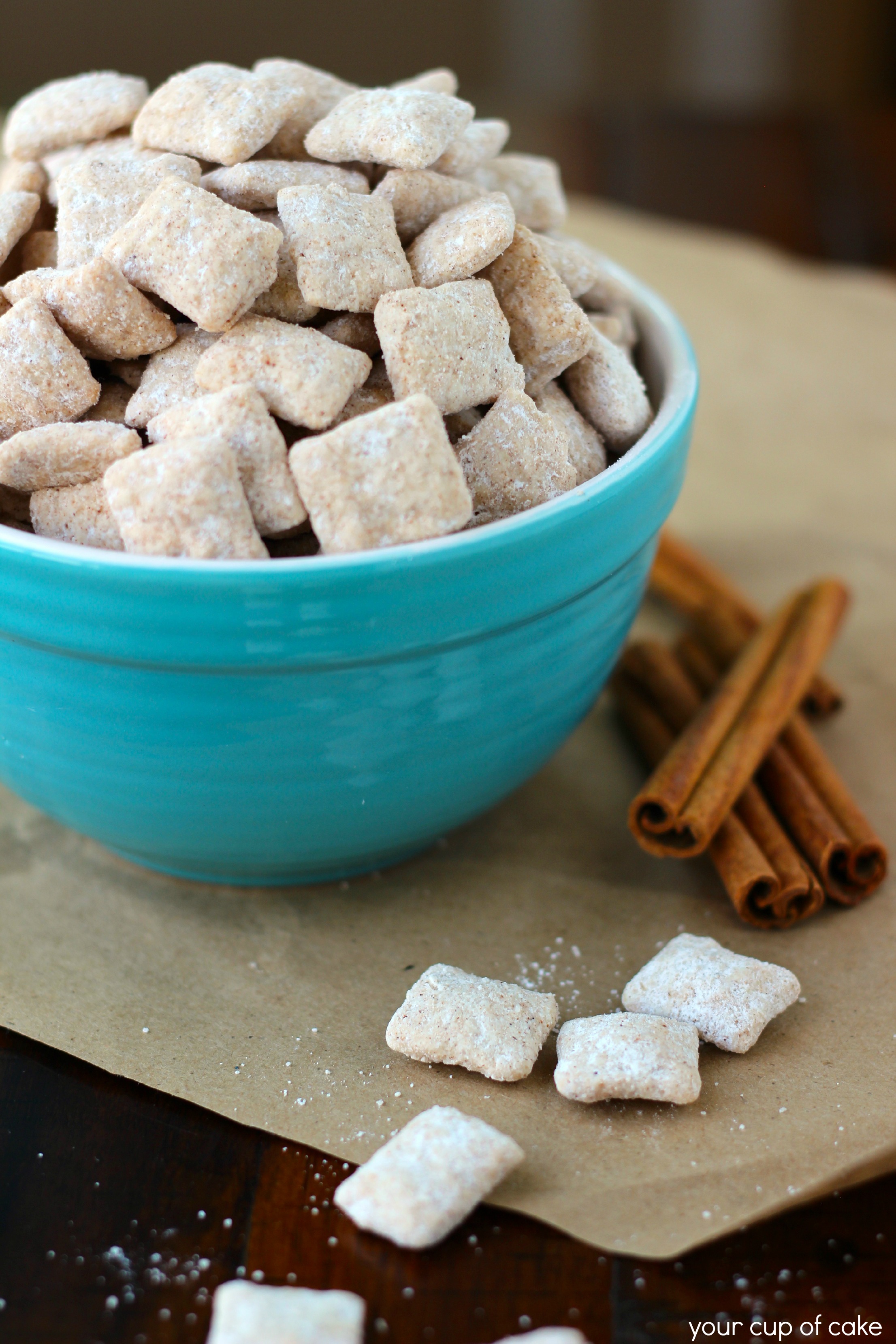 Ingredients
6 cups Rice or Corn Chex (or a combo of both)
8 oz white chocolate
1-2 tbls coconut oil
1 cup powdered sugar
¼ cup cinnamon
Instructions
In a large, microwave safe dish melt white chocolate and coconut oil together in 30 second bursts until melted and smooth. Stir in between each burst.
While chocolate is melting, combine powdered sugar and cinnamon in a gallon sized zip-top baggie and set aside.
When chocolate is melted and smooth, add the Chex and stir gently until all the Chex are coated evenly. Dump chocolate coated Chex into the baggie with the cinnamon mixture while still warm. Seal the baggie and shake well to fully coat every piece with cinnamon sugar.
Turn out mix onto parchment paper to cool.